The first collection of NFTs with Brazilian wild animals!
We are a community in favor of the

conservation of wild animals

in Brazil. Half of the collection sales to NEX Institute, which is an association for the protection and conservation of wild animals of the Brazilian fauna.
The jaguar is an emblematic species of Brazilian forests, but it is threatened with extinction because many are considered a threat to farmers. The jaguar is the largest feline in the Americas. It symbolizes a strong animal and is essential for environmental conservation actions.

In this collection of 10,000 NFTs, the jaguar was chosen to represent all wild animals in urgent need of help in Brazil.
A non-fungible token (NFT) is a non-interchangeable unit of data stored on a

blockchain

, a form of digital ledger, that can be sold and traded.

NFT data drive types can be associated with digital files such as photos, videos and audio. As each token is uniquely identifiable, NFTs differ from

blockchain

cryptocurrencies such as Bitcoin.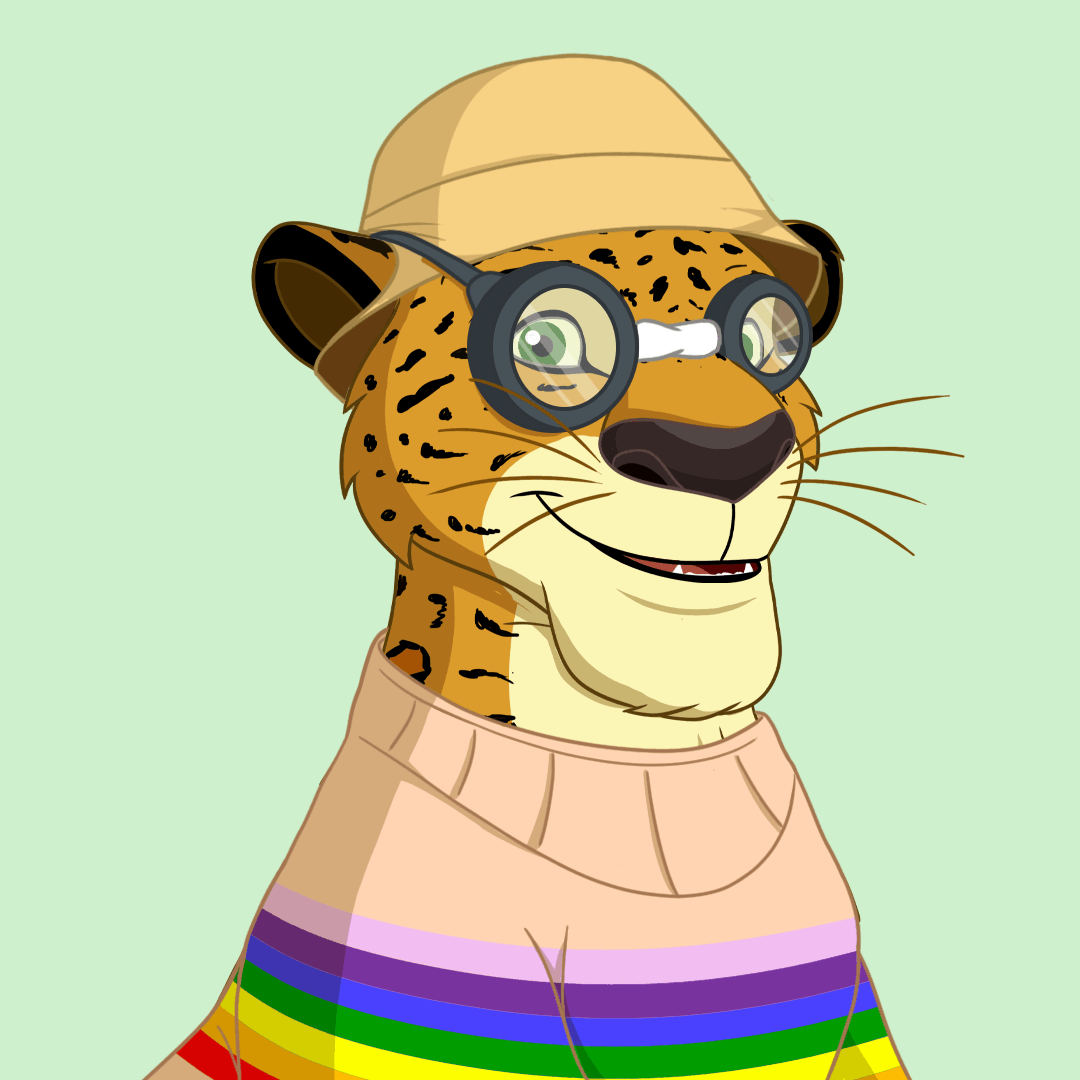 What is the purpose of the project?
Crypto Jaguar

is a project whose purpose is to contribute to the

preservation of wild animals

in Brazil, highlighting their relevance to Brazilian fauna and, in general, to the

world's biodiversity

.

The project has a collection of

10,000 NFTs

for sale.

Half

of the amount sold will go to

NEX Institute - No Extinction.

NEX, chosen as the

official partner of

the project, is a non-profit association recognized by all responsible Brazilian bodies and

since 2001

it has been fighting for

the preservation of wild felids

in Brazil.


Our goal is to generate value for the community and especially for the wild animals in Brazil. For that we created a plan that will serve everyone and is open to improvements and feedback from the holders. The benefits will be divided into:

Constant

Benefits

and

Gradual Benefits

.
From

the sale value

of each NFT will be donated to

NEX Institute.

What is intended is the

preservation of endangered

jaguar species in Brazil
For every NFT sold

a tree will be planted

by the

Black Jaguar Foundation

to offset the

carbon footprint

with a planting

certificate.
By purchasing a

Crypto Jaguar

NFT, you will have

exclusive access

to our

Discord

community.
The

first 10

buyers of the collection will receive

1 bonus NFT

completely for

free
Raffle

of an

all-inclusive

trip

to the

Pantanal

among holders, + launch of special NFTs
Raffle

of

10 exclusive Crypto Jaguar

wallets made by Dobra

in partnership with

Onça Crypto

for the

first 50

buyers
Raffle

of

10 exclusive paintings

of jaguars for holders +

raffle

of 1 NFT with a

special

or

themed

feature
Raffle

of a visit

to

Instituto NEX

among holders + raffle of

10 NFTs

among holders
Project will be scaled to a global level investing in a startup or cryptography project that

implements the SDGs

+ holders will select the next collection animal + launch of a

token

or project in the

metaverse

to raise funds aimed at the

preservation of Brazilian fauna
All collectors with more than 8 NFTs will earn:
1. Custom denim jacket with your NFT (Lets store)
2. Bracelet or necklace in support of the NEX (Cathy Pazinatto)
3. NEX Teddy Bear
All collectors with more than 20 NFTs will earn:
1.

A unique and special NFT from Onça Crypto


2. A neon acrylic painted jaguar frame with their NFT
All collectors with more than 30 NFTs will earn:
1. A special NFT with pieces designed by the collector
2. A neon acrylic painted jaguar frame with their NFT
3. A jeans

jacket

customized

with their NFT (Lets store)
4. A Crypto Oz Surprise Gift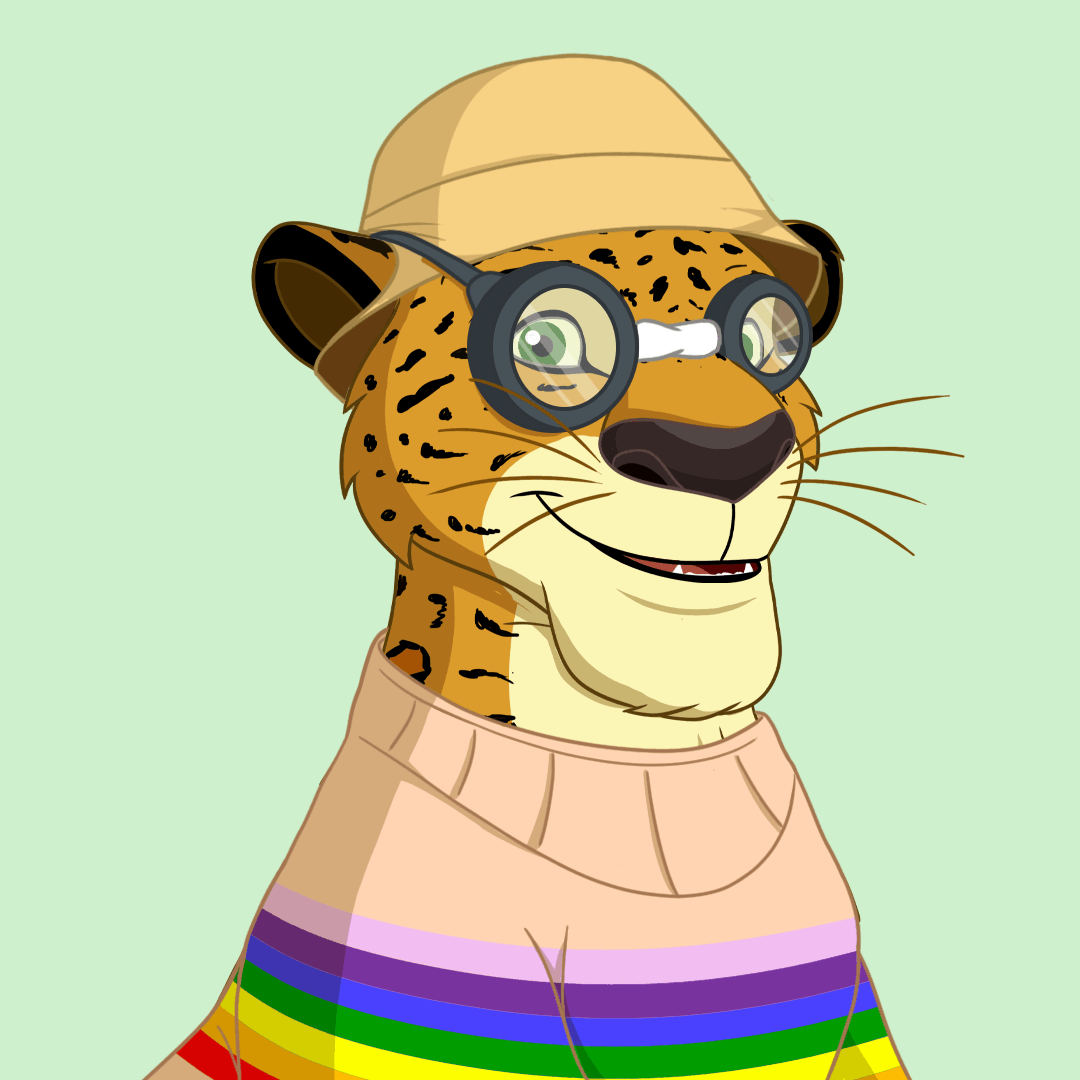 We have defined a

price plan

to store your

NFT

on our platform, making it possible to deliver our

various benefits

to the community, such as the

NEX ticket raffle

,

exclusive boards,

new

special NFTs, travel raffle

and launch of a project in

Metaverse

or creating a

Token.



The

NFTs trading

platform,

OpenSea

, will be the secondary market. There it is possible to buy

NFTs

from other collectors under the price they set. Also, i

t is possible to sell a rarer NFT for a higher price

.

The collection has its

smart contract

on the

Polygon

network and that is why our price is in

MATIC

, one of the main

Tokens

related to decentralized finance and in which we see

growth potential.

Its price varies depending on the

cryptocurrency market

, so the appreciation of the coin automatically increases

your NFT's.





So, did you like our price planning?